Why Harmony?
Striving towards being in Harmony is a process that can guide you to becoming, who you are meant to be.
This entails:
1st         To feel comfortable in and become one with your body
2nd       To live your life as part of a whole
3rd        To let your body flow in line with your intentions
4th        To manage your emotions and thoughts harmoniously
5th        To keep your mind aligned with your body and soul
6th        To let your mind guide your life to recover your true essence as a human
7th        To have the Harmony within you direct how you react to outside influences.
8th        To let your life complete its journey towards becoming the being you are meant to be
9th        To live as a whole entity anywhere.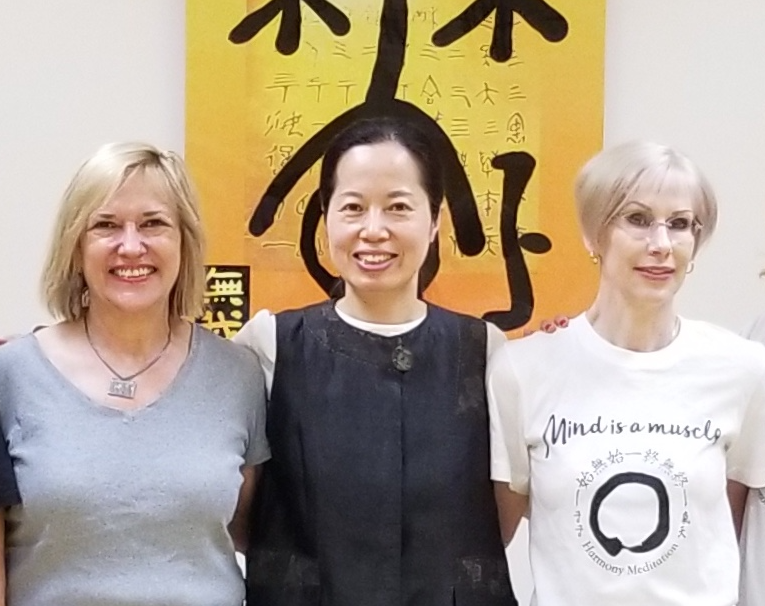 Jin Lee
Jin Lee is a Master Instructor who can help you through targeted instruction toward your individual needs and goals. She knows and has experienced that meditation is good for your condition and it doesn't end there. After finding profound answers to deep inquiries she accessed inside herself through our practice, she wants you to be able to access a bigger mind for yourself. It will ease your troubles. Call us now for eased troubles and wiser problem solving.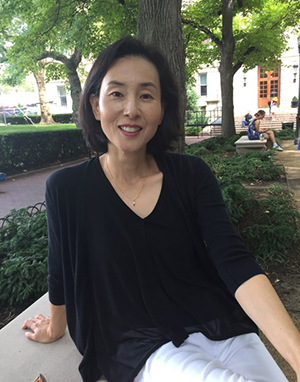 Olivia Jiwon Lee
Olivia Jiwon Lee is an active lover of mother nature. She is most deeply inspired by nature to pursue meaning and love in life. Through her love for nature, she obtained a passion for meditation, yoga and tai-chi. Olivia has been practicing yoga for more than ten years. After developing a goal to seek ultimate freedom and peace, she received two years of intense training at Harmony Meditation. Learning at Harmony Meditation has brought her closer to the practice and allowed her to encounter her true self, including spiritual growth. She is excited to pass on the steps to a healthier mind, body, and soul. As an instructor, she wishes to open up the door to the experiences of spiritual healing and harmony to many more.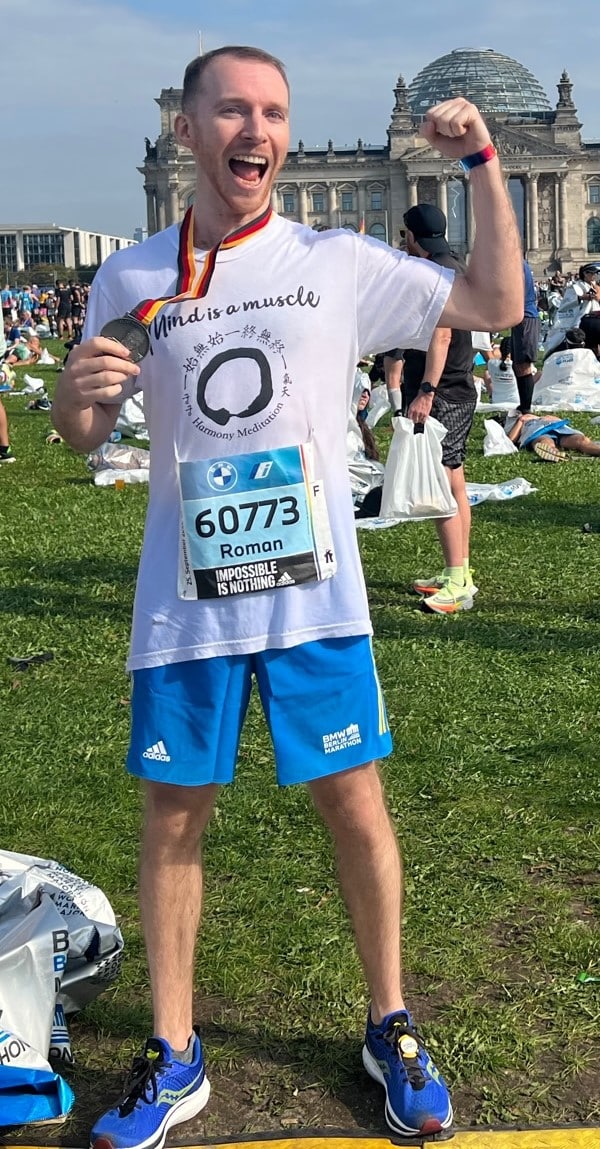 Roman Lavrov
Roman spent many years in search of personal meaning before finding himself at Harmony Meditation where he received personalized methods for exercising proper mindfulness and gradually healing a core imbalance. This culminated in a profound inner peace and happiness that transformed his private and professional life. Roman continues his growth toward Bigger Self through ZEN Method / TaiChi training and is dedicated to providing others with a pathway to become beneficiaries of the immense spiritual insights that come from connecting mind, body, and soul.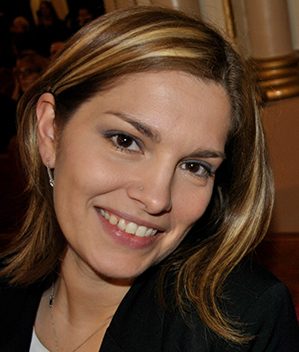 Lisa Bento
Profound awakening and deep healing has propelled Lisa's personal and professional life forward. Her devoted ten year training with Harmony Meditation has taught her to successfully apply self-care and healing-specific principles. While managing her own emotions, thinking, relationships, health and spiritual identity day-to-day, she finds pure happiness and fulfillment at work, as an educational leader and at home, with her husband and twin daughters. It is her lifelong passion to motivate herself continuously this way and to inspire others who also want to attain their innate potential.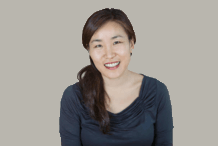 Olga Yee
Having an inquisitive scientific mind and not being satisfied by conventional wisdom is what led Olga Yee, Ph.D., to look for answers from within. After several years of practicing Harmony Meditation and applying the principles of mental self-defense, she is reaping the benefits in many aspects of her life – personal, professional, social. She credits the practice with higher emotional intelligence, allowing to free up resources for innovative thinking, heartfelt communication, and steady progression towards Bigger Self.
WHAT MAKES HARMONY MEDITATION SO SPECIAL
Our practice is rooted in advanced traditional ZEN Meditation and Kichun methods which includes powerful healing and is a way to enlightenment. Our Grandmaster and founder specializes in a new way, based in this strong traditional foundation yet readily accessible for the 21st century.
I have had a fantastic experience here, the results have been amazing and I felt them as soon as my first session was over. What they do here is incredible—everyone should try it at least once if they have some sort of trouble, worry, or stress.

From Daniel, thank you!
][


April 11, 2022
I've been working with grandmaster Alex for the last several months. I've been going for personal 1:1 sessions two times per week. The personal and professional growth that I've achieved has been remarkable, and what is even more encouraging is that I also have the realization that there is so much more I can achieve with continued work at Harmony Meditation. It all starts with having a strong foundation grounded in my health which has been a focus area of my work. I've also learned quite a bit about my strengths and opportunities for improvement. In particular, I've also learned how to better control or utilize my strengths, and why sometimes it's important to dial back or turn one's strengths off. In addition, one of things i enjoy about working with Alex is the appropriate balance of theory and practice, including ideas and concepts that i can immediately apply to real situations and see the results. I've seen significant improvement in both my personal and professional life and super excited about continuing on this journey.....there is so much more to learn! I would highly recommend grandmaster to anyone looking to work on self improvement and also anyone working through highly complex and challenging situations. They clarity that one can achieve working with Alex is super powerful.
BroadStreetPark313


November 11, 2021
I had the benefit of attending some classes at Harmony Meditation in person, which I've always found absolutely delightful. During this period we're all experiencing to isolate at home, their online classes are a welcome break and easier than ever to attend. It's such a friendly and easygoing setting and I'm always in a better frame of mind afterwards. The online class format allows me to attend more than ever before, so I'm taking full advantage of it. It's a great way to level-set; and to take a moment for one's self, to reflect, and de-stress. Highly recommended!
Brook Anderson


April 4, 2020
AWESOME IN PERSON AND ONLINE I first went to Harmony Meditation for a private meditation session with Master Alex Choi on my birthday in February of this year when I turned 41. I had been "dabbling" in meditation myself and was hoping to get some formal instruction from someone who was knowledgeable. To say that Master Alex is "knowledgeable" would be a gross understatement. I was going to weekly private "in person" sessions since February 1st (about 5 or 6 sessions) and now started doing Group Online Classes with Master Alex 3x per week in the mornings. I was hesitant at first to do the online classes out of thinking it wouldn't translate well but I WAS WRONG. I honestly doesn't feel much different at all from being in the studio with Alex. As a mental health clinician for children, teens and young adults, I refer clients to Harmony Meditation regularly and would highly recommend the current online sessions for anyone feeling a bit overwhelmed in these crazy times. John Mopper, LPC Owner Blueprint Mental Health
Blueprint Mental Health


April 3, 2020
Simple and effective with immediate results. I love this place!
m p


February 13, 2020
Coming from college in New York City, it is always wonderful to be able to catch a breath through one-on-one sessions with Grand Master Choi. Through his help, I am able to self-reflect with a more conscious, awake, and understanding mind than ever. This is a place that can help you become grounded and more empathetic to your surroundings, others, and more importantly, yourself, in a way that can aid you through struggles or towards a certain internal goal, whatever they may be.
Julie Kim


December 25, 2019
I got the gateless gate workshop as a gift from my partner. I recommend this workshop to anyone willimg to open their minds, to exercise and meditate. It is a great workshop to be present within yourself. I was a great time spent. The place is located near the station with accessible parking.
liz carvalho


December 25, 2019
241 North Avenue West, Westfield, NJ 07090