In this time of keeping distance we can connect you to your inner Bigger Self. Feel the connection from your heart to nature and back to yourself again. Join our live Zoom class and follow the Master.
Live Interactive Online Class offered now!

ZEN

Meditation
Exercise Qi-Gong (Energy Circulation) training in depth to prepare meditation

Practice real meditation and be a soulful and mindful being

Experience de-stressing, deep relaxation, peace of mind and enhanced awareness by the end of each class

Promote lasting effects on your overall health and well-being, as well as personal and professional growth with regular attendance

Complement and prolong beneficial effects of private sessions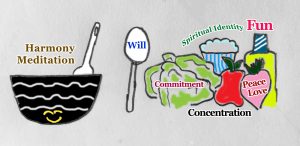 ZEN

Tai-chi
What is ZEN Tai-Chi? A training method sprouted from spiritual enlightenment

For whom? Beginners to advanced level practitioners

What is the goal? Boosting energy throughout the body to be healthy and happy

Why is it special? Harmonize mind-body-soul in your brain and heart​ thoroughly

What are the benefits? The known benefits of Tai-chi plus enhanced Self-leadership ​
---
---
 Live Interactive Online Meditation Class Memberships
Morning Package

$100/monthly

30 min class in the morning

3 times/week

Weekdays only

ZEN Package

$150/monthly

1 hour class in the evening

3 times/week

Weekdays only

30 min morning classes included

Unlimited Package

$200/monthly

All morning classes included

All evening classes included

Unlimited Classes

Saturday & Sunday Classes
---
———————————–
Brainhavefun:
– Connectivity Session (Now Available Live with Zoom)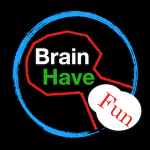 Interactive special lecture and guided meditation sessions for connectivity like you've never experienced before with benefits for you, your family and your loved ones.
Guests and non-members are welcome to this donation special event to help further fund online meditation courses and events.
Date: Sunday, April 19, 2020,  3:00pm ~ 3:30pm
Register in 3 Easy Steps:
Click the Donate button to pay (click "Return to Merchant" link)

Wait to be redirected to the registration page (

please wait until you see it!)

Check your email for your link to the session
Terms and Conditions (Health Disclaimer):
Photo and Recording NOT allowed Reminder:
———————————–
 1 Hour private 1:1 session
Private session includes:

One-on-one guided meditation/tai-chi with a Master

Introduction to healing energy and where to focus during meditation and tai-chi

Healing experience

Q&A opportunities

Full-time College Student discounts may be available, please inquire first

Call us to make an appointment for your session at your convenience