The key to high level mastery of mindfulness, compassion and power comes from our specialized instructions for healing through controlling and harmonizing: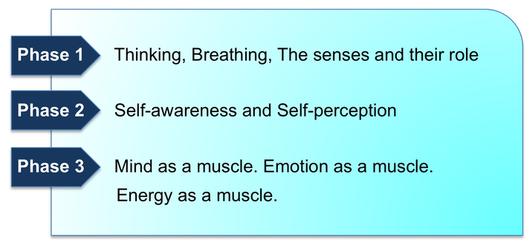 ​We offer  a selection of three courses with a focus on mindfulness, compassion or power for individuals seeking to:
achieve mindfulness, compassion or power through a deeper meditation practice

effectively teach meditation classes

lead one-on-one guided meditation sessions
The three courses complement each other and offer the development of new skills to address individual target areas.

All courses include:
Time for detailed instruction and guidance

Time to become familiar with new techniques and to confidently apply them

Time for 1:1 feedback from the Grandmaster and founder of Harmony Meditation

Time to model instruction and practice methods for teaching
Through the course experience and practice you will be enabled to:
Achieve transformation and transcendence for yourself and others with the learned techniques, methods, principles and foundations taught during the courses

Learn the mechanisms that govern mindfulness, compassion and power and understand its relevance and potential for present time solutions
Why is Harmony Meditation the best option for taking Meditation Teacher Courses?
We welcome interested participants seeking guided meditation sessions for healing or individuals who want to learn meditation and practice for themselves on a teacher level. Our courses for meditation teachers make the actual mechanisms for mindfulness, compassion and power transparent and accessible, for easy incorporation in your daily practice. The key to high-level mastery of mindfulness, compassion and power comes from controlling, regulating and harmonizing: thinking, breathing, the five senses and their role, self-perception and self-awareness. How it works, why it works and how to effectively teach others, will become clear through our course experience.
What makes Harmony Meditation so special?
Our practice is rooted in advanced traditional ZEN Meditation and Kichun methods which includes powerful healing and is a way to enlightenment. Our Grandmaster and founder specializes in a new way, based in this strong traditional foundation yet readily accessible for the 21st century.