Let's connect to breathe Positive Awareness and Energy together!
>> Interactive Live Online sessions are now available. Here is the schedule.
Brainhavefun:
– Connectivity Session (Now Available Live with Zoom)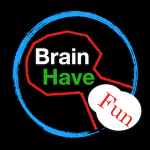 Interactive special lecture and guided meditation sessions for connectivity like you've never experienced before with benefits for you, your family and your loved ones.
Guests and non-members are welcome to this donation special event to help further fund online meditation courses and events.
Date: Sunday, April 19, 2020,  3:00pm ~ 3:30pm
Register in 3 Easy Steps:
Click the Donate button to pay (click "Return to Merchant" link)

Wait to be redirected to the registration page (please wait until you see the new page)

Check your email for your link to the session
Health Disclaimer:
Photo and Recording NOT allowed Reminder:
Link to Zoom sign up for free: Zoom.us
Link to Zoom Download Page: Zoom Download
Link to Zoom Help Center Video Tutorial: Getting Started With Zoom
** The class schedule is subject to change without prior notice.